SPORTLEGS 120 CAPSULE BOTTLES
Regular price
Sale price
$31.99 USD
Unit price
per
Sale
Sold out
Description
SportLegs is a revolutionary patented blend of natural-source vitamins and minerals designed to safely minimize frustrating muscle "burn" and soreness associated with lactic acid build-up during sports or exercise. SportLegs is the only supplement of it's kind that can naturally help you conquer muscle "burn" and soreness without painkillers.
Do you suffer from Restless Leg Syndrome (RLS), also know as Irritable Leg Syndrome?
It has been documented that many customers who have taken SportLegs have had great results with relief of Restless Leg Syndrome.
Switch off lactic acid, switch on performance! Patented SportLegs curbs painful, performance-limiting lactic acid production by raising blood lactate before exercise. Noticeably raises Lactate Threshold. You go stronger, longer with less muscle "burn" today, less soreness tomorrow

Safe, legal ingredients: 88% European natural-source lactate (not lactose), muscles' preferred fuel. Plus calcium, magnesium and vitamin D balanced to aid absorption, in color-free vegetable capsules. Ingredients FDA Generally Recognized As Safe ["GRAS"]. WADA, UCI, USADA, NCAA legal. No sodium, gluten, dairy, GMOs or calories

Fast: Works in half an hour. No weeks-long "loading" phase like competing products

Inexpensive: Take only before and during exercise. No need to take every day.
How's it work?
Taken an hour before sports, SportLegs gently raise your blood lactate level just enough to prevent your muscles from making more lactic acid than they need. Elevated blood lactate is the signal which tells muscles not to make so much lactic acid. Researchers have discovered it's not lactic acid, but lactic acid accumulation, which is the athlete's real enemy. The result: Your muscles don't make more lactic acid than they need for you to perform at your very best, with less painful muscle "burn" during sports, and less soreness afterward.
World class mountain bike racers have already discovered how well SportLegs benefits high-altitude sports. 40-year-old American Marla Streb credits SportLegs with helping her win back-to-back U.S. National Mountain Bike Championships in 2003 and 2004.
Performance Benefits:
2003 Kent State University tests confirmed that SportLegs increases time to exhaustion by 11.2%, and VO2max aerobic capacity increased 12.8%. Most important, SportLegs raises Lactate Threshold, the point where athletes encounter the "burn", an impressive 15.6% more than a placebo. For comparison, most legal performance enhancers show performance increases in low single-digit percentages.
Directions:
Take one capsule for each 50 lbs. of body weight 30-60 minutes before exercise. It's better to round up; for example, if you weigh 180, you'll probably feel better results taking 4 capsules instead of 3. For sustained effort, repeat every 2-3 hours. Take after strenuous exercise to minimize soreness.
Sport Specifics believes retailers should profit from actively recommending SportLegs. We permit reselling SportLegs in-store and/or on your own website. We prohibit passively reselling SportLcgs on third-party platforms like Amazon, eBay or Walmart. Violators will be denied further SportLegs purchases
Share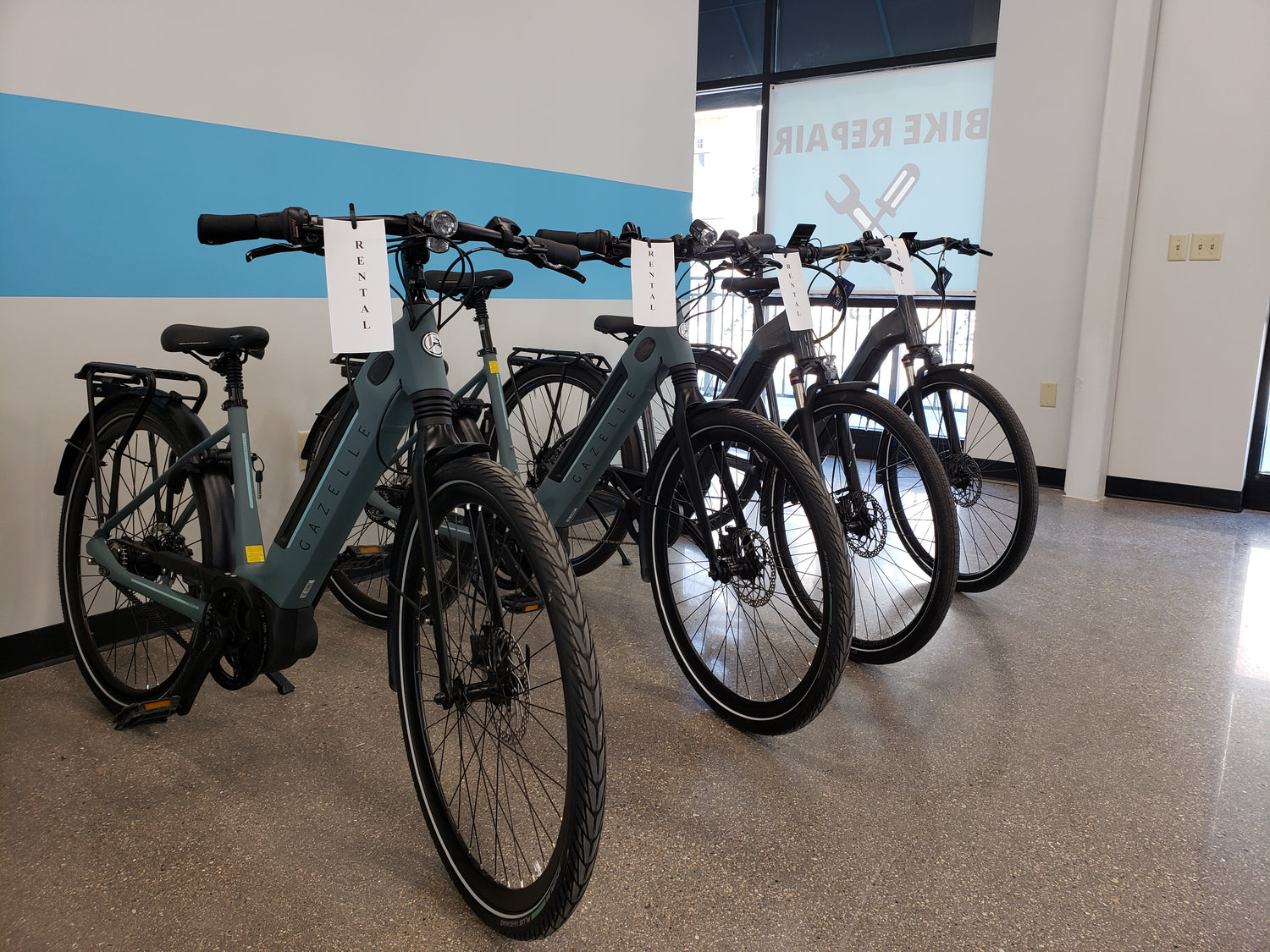 Not Ready to Buy?
Try a rental first! We offer bikes and E-bikes to best suit the needs of almost any rider.
Call us at: (262) 236-9719
Or Book online Here